Summary
Eligibility

for people ages 18-80 (full criteria)

Location

Dates

study started

estimated completion

Principal Investigator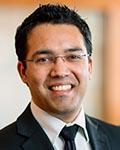 Description
Summary
The purpose of this study is to compare the effectiveness and safety of a strategy of switching to an alternative targeted immunomodulator (TIM) therapy to treat to a target of endoscopic remission, versus continuing index TIM in patients with inflammatory bowel disease (IBD) (Crohn's disease or ulcerative colitis [UC]) in symptomatic remission with moderate to severe endoscopic inflammation despite optimization of index TIM in a real-world setting.
Details
This is a pragmatic, open-label, multicenter randomized control trial (RCT) conducted in asymptomatic patients with IBD who have persistent moderate to severe endoscopic inflammation despite optimization of index TIM. This study plans to recruit approximately 346 participants in the United States, who will either switching to treatment with alternative TIM to treat to a target of endoscopic remission or continue index optimized TIM. After randomization, patients will be followed prospectively within routine clinical practice over 2 years (104 weeks). This trial will be conducted within select active sites in IBD Qorus, the Crohn's Colitis Foundation's national quality of care initiative.
The primary outcome will be time from randomization to treatment failure, as a composite of:
Moderate severe symptomatic relapse based on PRO2 (2-item patient reported outcome), with objective confirmation of inflammation within 2 months of event (fecal calprotectin [FC] >250 mcg/g, or C reactive protein [CRP] >5mg/L, or endoscopy showing moderate-severe inflammation, or magnetic resonance enterography (MRE)/computed tomography enterography (CTE)/intestinal ultrasound (IUS) showing active inflammation) with need for escalation of therapy;
Need for rescue therapy with corticosteroids for a documented symptomatic IBD flare;
IBD related hospitalization;
IBD-related surgery;
IBD-related structural complications (CD: symptomatic stricture, fistula or abscess; UC: symptomatic stricture);
Treatment-emergent adverse event requiring drug discontinuation.
Secondary outcomes will include time from randomization to each of the components in the primary outcome, quality of life (overall quality of life, fatigue, IBD-related disability), burden of treatment (financial burden, burden of monitoring, treatment side effects), treatment satisfaction, and safety.
In compliance with the pragmatic methodology of this study embedded in routine clinical care, there is no study visit mandated per study protocol. Participant visit schedules will follow local SOC with any additional visits at the treating physician's discretion. Data on all effectiveness, treatment burden and safety outcomes will be captured using a REDCap (Research Electronic Data Capture) database hosted at CCF. Data for the study will be extracted from medical record information and entered into the EDC system at baseline and then approximately every 6 months (at a minimum) thereafter, up to a 2-year follow-up period. Patient-reported outcome (PRO) measures (self-assessment questionnaires) will be utilized in this study to determine primary (efficacy) and secondary (quality of life and treatment burden and satisfaction) outcomes. Participants will complete the PRO2 at baseline and approximately every 12 weeks during a 2-year follow-up period; additional questionnaires (IBD-Control, PROMIS-7, Short Inflammatory Bowel Disease Questionnaire [SIBDQ], IBD Disability Index [IBD-DI], Treatment Burden Questionnaire, and Treatment Satisfaction Questionnaire for Medication) will be completed at baseline (following randomization) and up to 3 more additional times during a 2-year follow-up period.
Keywords
Ulcerative Colitis, Crohn Disease, Pragmatic
Eligibility
You can join if…
Open to people ages 18-80
Male or nonpregnant, nonlactating females, aged 18 to 80 years (inclusive).
An established diagnosis of CD or UC for at least 6 months based on standard clinical criteria, confirmed by the treating provider.
Current treatment with an approved TIM for treatment of IBD, including biologic agents (e.g., tumour necrosis factor α [TNFα] antagonists, ustekinumab, vedolizumab) and small molecule inhibitors (e.g., Janus kinase inhibitors, ozanimod), including future TIMs that become commercially available during the conduct of the trial.
Optimized on index TIM at the discretion of treating provider, defined as any of the following:

Either on maximal dose during maintenance therapy under routine care [examples in table below]; or Index TIM Dosage regimen TDM within 6 months prior to screening with trough concentration Infliximab 10 mg/kg q4wk >5mg/ml Adalimumab 40 mg qwk >7.5mg/ml Certolizumab 400 mg q2wk >25mg/ml Vedolizumab 300 mg q4wk >15mg/ml Ustekinumab 90 mg q4wk/IV re induction >1.2mg/ml
Addition of an immunomodulator (IMM); or
Deemed by site investigator that further treatment optimization will not be effective; or
Dosage regimen follows approved labelling; or
Insurance declines any further optimization.

Dose of TIM should be stable for 3 or more months prior to qualifying endoscopy/radiology.

In corticosteroid-free symptomatic remission based on validated PROs (PRO2 score) and deemed to be experiencing no other IBD-related symptoms in the opinion of the treating provider. Includes patients who may be in medically-induced remission (on index TIM); or surgically-induced remission with post-op initiation of index TIM for prophylaxis and colonoscopy/imaging performed at least 3 months after initiation/optimization of

TIM showing moderate-severe bowel inflammation. Validated PROs are defined as:

CD: PRO2 (2-item patient reported outcome) mean daily score of abdominal pain score ≤1 and stool frequency score ≤ 3; or
UC: PRO2, with absence of rectal bleeding (RB score = 0) and with stool frequency score ≤1.

Evidence of moderate to severe bowel inflammation on local reading of colonoscopy, flexible sigmoidoscopy or balloon-assisted enteroscopy, capsule endoscopy, or MR, CT enterography or intestinal ultrasound, performed within (a) 3 months prior to screening, or (b) performed within 6 months prior to screening, but with objective confirmation of inflammation (elevated CRP [>5 mg/L or > 0.5 mg/dl] or FC [>250 mcg/g]) within 3 months prior to screening, defined as:

CD: Simple Endoscopic Score for Crohn's Disease (SES-CD) score ≥7, or ≥4 for those with isolated ileal disease, or presence of mucosal ulcers >5mm in size, if SES-CD has not been recorded; Rutgerts' score i2b or higher for patients in surgically-induced remission with post-operative endoscopic recurrence; or
CD: MRE or CTE showing moderate to severely active inflammation based on the following variables: increased bowel wall thickness; mural hyperenhancement; peri-enteric fat stranding; radiographic features of ulceration; intramural T2 signal on fat suppressed images; or
CD: Capsule endoscopy showing moderate to severely active small bowel disease based on Lewis score >790 (in case the disease is not accessible via endoscopy), or per local endoscopist's impression if Lewis score is not reported; or
CD: Gastrointestinal ultrasound showing increased bowel wall thickness >5mm, color doppler score >5/cm2, bowel stenosis, bowel stratification, fatty wrapping; or
UC: modified MES score of 2-3; or documentation of any endoscopic features that would define a MES of 2-3 (e.g., friability, ulceration, spontaneous bleeding, complete loss of vascular pattern)

Eligible to receive at least 1 alternative TIM (excluding their index TIM) for the treatment of their disease per approved drug label, based on clinical and reimbursement guidelines.

Able to participate fully in all aspects of this clinical trial.

10. Informed consent must be obtained and documented.
You CAN'T join if...
Presence of ostomy or ileoanal pouches.
Serious underlying disease other than UC or CD that in the opinion of the investigator may interfere with the participant's ability to participate fully in the study.
History of alcohol or drug abuse or any other medical or health condition that in the opinion of the investigator may interfere with the participant's ability to comply with the study procedures.
Prior enrolment in the current study.
Mild endoscopic disease activity, where treating providers would not consider switching TIM.
Locations
UC San Diego Health

accepting new patients




La Jolla

California

92037

United States

Hoag Hospital

not yet accepting patients




Irvine

California

92618

United States
Lead Scientist
at UCSD
Siddharth Singh, MD
Associate Professor Of Clinical, Medicine, Vc-health Sciences-schools. Authored (or co-authored) 23 research publications
Details
Status

accepting new patients

Start Date

Completion Date

(estimated)

Sponsor

University of California, San Diego

ID

Study Type

Interventional

Participants

Expecting 478 study participants

Last Updated
Please contact me about this study
We will not share your information with anyone other than the team in charge of this study. Submitting your contact information does not obligate you to participate in research.
Thank you!
The study team should get back to you in a few business days.