Summary
Eligibility

for people ages 18 years and up (full criteria)

Location

Dates

study started

estimated completion

Principal Investigator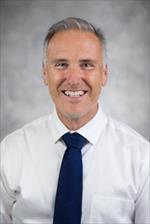 Description
Summary
Official Title
Keywords
Metastatic Melanoma Locally Advanced Refractory/Recurrent Melanoma Metastatic Head and Neck Cancer Locally Advanced Refractory/Recurrent Head and Neck Cancer melanoma metastatic head and neck cancer solid tumor adoptive cell therapy autologous IL-2 Head and Neck Neoplasms Interleukin-2 Autologous Tumor Infiltrating Lymphocytes High-Dose Interleukin 2
Eligibility
Location
Lead Scientists
at UCSD
Gregory Daniels, MD, PhD
Dr. Daniels coordinates our clinical program in melanoma. His own research involves understanding the link between autoimmunity and tumor immunity in developing more effective and less toxic vaccines and immune stimulatory approaches for patients with melanoma.
Ezra Cohen, MD
Professor, Medicine. Authored (or co-authored) 196 research publications.
Details
Status

accepting new patients

Start Date

Completion Date

(estimated)

Sponsor

Gregory Daniels

ID

Phase

Phase 1

Study Type

Interventional

Last Updated