This study is in progress, not accepting new patients
Dopamine Receptor Contributions to Prediction Error and Reversal Learning in Anorexia Nervosa
a study on Anorexia
Summary
Eligibility

for females ages 18-29 (full criteria)

Healthy Volunteers

healthy people welcome

Location

Dates

study start

estimated completion

Principal Investigator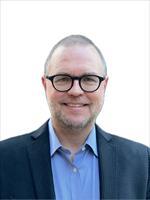 Description
Summary
Anorexia nervosa (AN) is an eating disorder associated with intense fear of weight gain, food refusal, and severe weight loss. AN has the highest mortality rate among the psychiatric disorders; however, little is known about biomarkers, and no medication has been approved for AN. Many individuals only partially recover, and treatment options, especially for the psychological components of the illness, are not very effective, highlighting the need for more effective treatments.
Brain reward pathways have a direct impact on the drive to eat, and a variety of neuroimaging studies have suggested altered reward processing in AN. The neurotransmitter dopamine has a central role in the reward circuitry to drive food approach, and the dynamic interplay between dopamine receptor response and food restriction could have implications for the pathophysiology of AN. Dopamine-related brain function has been studied indirectly using functional magnetic resonance brain imaging (fMRI) and tasks that deliver reward stimuli unexpectedly, that elicit the so-called prediction error (PE) response.
Research in AN showed repeatedly altered PE processing suggesting altered dopamine circuit function in the disorder.
Dopamine and PE response have also been associated with altered reversal learning, which has important treatment implication for AN as reversal learning is impaired in the disorder and modulation of the dopamine system could improve treatment.
Official Title
Toward Understanding Dopamine Receptor Contributions to Prediction Error and Reversal Learning in Anorexia Nervosa
Keywords
Anorexia Nervosa, Anorexia, Bromocriptine, Amisulpride
Eligibility
You can join if…
Open to females ages 18-29
Healthy Controls
Females ages 18-29 years
Healthy body weight between 90 and 110 % average body weight since puberty.
Regular monthly menstrual cycle
Edinburgh Handedness Inventory Revised (EHI-R) LQ* score > +200
English is primary language spoken
Restricting Type Anorexia Nervosa
Females ages 18-29 years
Diagnostic criteria. Current diagnosis of AN, including being underweight below 17.5 body mass index (BMI, kg/m2), will have a severe fear of weight gain, body image distortion and absence of the menstrual cycle over three consecutive months.
First 1-2 weeks in treatment at The University of California San Diego Eating Disorders Center for Treatment and Research or Rady Children's Hospital San Diego Medical Behavioral Unit.
Restricting subtype, that is without binge/purge behaviors
Edinburgh Handedness Inventory Revised (EHI-R) LQ* score > +200
English is primary language spoken
You CAN'T join if...
Healthy Controls
Current pregnancy or breast feeding within last 3 months
Illiterate/Blind individuals
First degree relative with current or past eating disorder
Current Medications other than BCP or IUD
Contraindications to amisulpride or bromocriptine (as determined through medical history in bioscreen and PI interview) including: Syncopal migraine; Uncontrolled hypertension; Pheochromocytoma; Prolactinoma; Breast cancer; hypersensitivity/allergy to amisulpride or bromocriptine; History of long QT syndrome; Family history of sudden death or long QT syndrome; History of seizures or seizure disorder
Past or present Axis I psychiatric disorder including substance or alcohol use disorder as determined through SCID-5 clinical interview

Major Medical illness (as determined through medical history in bioscreen and PI interview) such as:

o Conditions that are life threatening: cancer heart disease stroke HIV/AIDS

o Conditions that are life threatening Conditions that cause serious disability without necessarily being life threatening: stroke closed head or spinal cord injuries mental retardation congenital malformations.

o Conditions that cause significant pain or discomfort that can cause serious interruptions to life activities: severe allergies migraine arthritis sickle cell disease

o Conditions that require major commitments of time and effort from care-givers for a substantial period of time: mobility disorders blindness Alzheimer's disease and other dementias chronic obstructive pulmonary disease paraplegia or quadriplegia Down's syndrome depression

o Conditions that may require frequent monitoring: diabetes conditions requiring anticoagulation treatment severe asthma severe allergies schizophrenia and other psychotic illnesses.

o Conditions that predict or are associated with severe consequences: hypertension (associated with heart disease) depression (associated with suicide) diabetes (associated with blindness, kidney failure) alcohol and other substance abuse (associated with intentional and unintentional injuries).

Recent history of suspected substance abuse or a lifetime history of psychostimulant abuse and/or dependence
Metal implants or braces (as determined through fMRI screening form)
Anorexia Nervosa
Pregnancy or breast feeding within last 3 months
Lifetime history of bipolar disorder or psychosis
Illiterate/Blind individuals
Contraindications to amisulpride or bromocriptine (as determined through medical history in bioscreen and PI interview) including: Syncopal migraine; Uncontrolled hypertension; Pheochromocytoma; Prolactinoma; Breast cancer; hypersensitivity/allergy to amisulpride or bromocriptine; History of long QT syndrome; Family history of sudden death or long QT syndrome; History of seizures or seizure disorder
Use of an anti-psychotic or other dopamine acting medication including stimulants within the past week at time of MRI
Recent history of substance abuse or dependence (within the last month)

Major Medical illness (as determined through medical history in bioscreen and PI interview) such as:

o Conditions that are life threatening: cancer heart disease stroke HIV/AIDS

o Conditions that are life threatening Conditions that cause serious disability without necessarily being life threatening: stroke closed head or spinal cord injuries mental retardation congenital malformations.

o Conditions that cause significant pain or discomfort that can cause serious interruptions to life activities: severe allergies migraine arthritis sickle cell disease

o Conditions that require major commitments of time and effort from care-givers for a substantial period of time: mobility disorders blindness Alzheimer's disease and other dementias chronic obstructive pulmonary disease paraplegia or quadriplegia Down's syndrome

o Conditions that may require frequent monitoring: diabetes conditions requiring anticoagulation treatment severe asthma severe allergies schizophrenia and other psychotic illnesses.

o Conditions that predict or are associated with severe consequences: hypertension (associated with heart disease) diabetes (associated with blindness, kidney failure) alcohol and other substance abuse (associated with intentional and unintentional injuries) within the last month

Metal implants or braces (as determined through fMRI screening form)
Location
University of California San Diego




San Diego

California

92121

United States
Lead Scientist
at UCSD
Guido Frank, MD
Professor In Residence, Psychiatry, Vc-health Sciences-schools. Authored (or co-authored) 111 research publications. Research interests: Eating Disorders · Anorexia Nervosa · Bulimia Nervosa · Binge Eating Disorder · ARFID · Brain Imaging · Neuroscience · Treatment · Psychopharmacology · Psychotherapy
Details
Status

in progress, not accepting new patients

Start Date

Completion Date

(estimated)

Sponsor

University of California, San Diego

ID

Phase

Phase 1 Anorexia Research Study

Study Type

Interventional

Participants

About 31 people participating

Last Updated