Electrical Vestibular Nerve Stimulation (VeNS) Compared to Sham Control as a Means of Improving Glycemic Control in Adults With Type 2 Diabetes Mellitus
a study on Diabetes Diabetes Type 2
Summary
Eligibility

for people ages 22-70 (full criteria)

Location

Dates

study started

estimated completion

Principal Investigator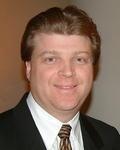 Description
Summary
Trial Title A randomized, double blind sham controlled clinical trial to evaluate the efficacy of vestibular nerve stimulation (VeNS), together with a lifestyle modification program, compared to a sham control with a lifestyle modification program, as a means of improving glycemic control in adults with type 2 diabetes mellitus.
The aim of this study is to evaluate the efficacy of non-invasive electrical vestibular nerve stimulation (VeNS), together with a lifestyle modification program, as a method of reducing HbA1c, as compared to a sham control.
Allocation: Randomized to either active device or control device usage. All subjects will receive the same lifestyle advice.
Endpoint classification: Efficacy Study Intervention Model: Parallel Assignment in 1:1 active to control allocation Trial Participants: Those who have been diagnosed with Type 2 diabetes mellitus.
Sample Size: The aim is to recruit a total of 200 participants. Planned Trial Period: The study will last 24 weeks in total for each subject. The primary analysis will be conducted at the 24 weeks timepoint. The study in total is estimated to take about 1.5 years to complete.
Official Title
A Randomized, Double Blind Sham Controlled Clinical Trial to Evaluate the Efficacy of Vestibular Nerve Stimulation (VeNS), Together With a Lifestyle Modification Program, Compared to a Sham Control With a Lifestyle Modification Program, as a Means of Improving Glycemic Control in Adults With Type 2 Diabetes Mellitus
Keywords
Type 2 Diabetes, Diabetes Mellitus, Type 2 Diabetes Mellitus, Vestal DM Active device, Lifestyle modification
Eligibility
You can join if…
Open to people ages 22-70
Informed consent obtained before any trial-related activities. Trial-related activities are any procedures that are carried out as part of the trial, including activities to determine suitability for the trial.
Male or female, age ≥ 22 years and ≤ 70 years at the time of signing informed consent. (At the US sites). The non-US sites will recruit subjects aged ≥ 18 and ≤ 70 years.
Diagnosed with Type 2 DM ≥ 90 days prior to day of enrolment
HbA1c (glycated hemoglobin) ≥ 6.5 and ≤ 9.5% (48-80 mmol/mol) (both inclusive).
If taking medication to treat diabetes, a stable dose of no more than 3 anti-diabetic medications for at least 90 days prior to enrolment.
BMI ≥ 25 at non-US sites
Must be under care of physician for follow-up of their type 2 DM (this can be a Primary Care Physician (PCP), endocrinologist or other hospitalist).
Must agree to continue to participate with their routine diabetes care program.
Access to Wi-Fi.
You CAN'T join if...
Diagnosis of Type 1 diabetes mellitus
Diagnosis of diabetic neuropathy
Diagnosis of diabetic nephropathy
Diagnosis of retinopathy
Skin breakdown, eczema or other dermatological condition (e.g. psoriasis) affecting the skin behind the ears. Any disorder which in the investigator's opinion might jeopardize subject's safety or compliance with the protocol.
Taking beta-blockers (if previously then can enroll if off ≥ 30 days).
Taking insulin (if previously on insulin then should be off for ≥ 90 days prior to enrolment).
Female who is pregnant, breast-feeding or intends to become pregnant or is of child-bearing potential and not using an adequate contraceptive method (adequate contraceptive measure as required by local regulation or practice)
History of pancreatitis
History of pancreatic surgery
Hemochromatosis
Either of the following within the previous year: myocardial infarction; or acute coronary syndrome.
History of stroke
History of epilepsy
Splenectomy (due to effect on red blood cell turnover)
History of anemia (if resolved for > 90 days with treatment then can enroll)
Blood transfusion within 90 days of enrolment (due to effect on HbA1c). (If transfusion occurs once enrolled then subject will be withdrawn).
A diagnosis of a hemoglobinopathy (e.g. sickle cell disease and thalassemia, although those with sickle cell or thalassemic trait would be allowed to enroll);
If on dietary supplements or herbal remedies, then if the subject is taking a preparation that might affect glycemic control they will be excluded. Specifically, subject will be excluded if taking biotin (vitamin B7); alpha-lipoic acid; chromium; herbal preparations marketed as being for diabetes.
History of being diagnosed with renal, heart or liver failure
History of active migraines with aura
History of head injury requiring intensive care or neurosurgery.
Change in diabetic medication within the last 90 days (prior to enrolment).
Regular use (more than twice a month) of antihistamine medication within the last 6 months. Note: If the participant is taking Fexofenadine, they can be eligible for the trial. If the participant is on another anti-histamine medication they can voluntarily opt to switch to Fexofenadine and enrol in the trial after a washout period of 2 weeks.
Current use of H2-receptior antagonist medication? (e.g., cimetidine, famotidine)
History or presence of malignancy within the last year (except basal and squamous cell skin cancer and in-situ carcinomas)
A diagnosis of myelofibrosis or a myelodysplastic syndrome.
Previous use of Modius device
Participation in other clinical trials sponsored by Neurovalens (e.g. Vestal study)
Presence of permanently implanted battery powered medical device or stimulator (e.g., pacemaker, implanted defibrillator, deep brain stimulator, vagal nerve stimulator etc.)
Have a member of the same household who is currently participating in this study.
History of vestibular dysfunction or other inner ear disease (as assessed on the screening questionnaire)
Failure to pass the ATMAS Flex hearing test
Failure to demonstrate a willingness for lifestyle modification (i.e diet and exercise) if BMI is ≥25 (as assessed on the screening questionnaire)
Failure to agree to weekly engagements with the Clinical Trial Mentors during trial participation
Failure to agree to use of device daily during trial participation (no more than 2 weeks usage drop without reasonable explanation)
Use of any medication (e.g. hormonal modulators or corticosteroids) that could cause iatrogenic T2DM. (NB Topical steroid use is acceptable if judged by PI to be unrelated).
Any other medical condition, or medication use, that in the opinion of the PI/CI is likely to make the subject refractory to VeNS.
Locations
UC San Diego, Exercise and Physical Activity Resource Center

accepting new patients




La Jolla

California

92093

United States

Palm Research Center

accepting new patients




Las Vegas

Nevada

89148

United States
Lead Scientist
at UCSD
Erik Viirre, MD PhD
Dr. Viirre specializes in neurotology (diagnosis and outpatient treatment of vertigo, balance disorders, and tinnitus). He has been with the UCSD Department of Surgery, Division of Otolaryngology since 1998.
Details
Status

accepting new patients

Start Date

Completion Date

(estimated)

Sponsor

Neurovalens Ltd.

ID

Study Type

Interventional

Participants

Expecting 300 study participants

Last Updated
Please contact me about this study
We will not share your information with anyone other than the team in charge of this study. Submitting your contact information does not obligate you to participate in research.
Thank you!
The study team should get back to you in a few business days.