Not currently recruiting at UCSD
Metformin for the Prevention of Oral Cancer in Patients With Oral Leukoplakia or Erythroplakia
a study on Erythroplakia Oral Leukoplakia
Summary
Eligibility

for people ages 21 years and up (full criteria)

Location

Dates

study start

estimated completion

Principal Investigator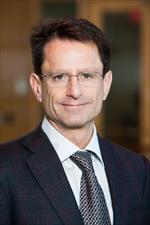 Description
Summary
This phase IIb trial tests whether metformin works in preventing oral cancer in patients with oral leukoplakia (white patches) or erythroplakia (red patches). Metformin is in a class of drugs called biguanides. Metformin helps to control the amount of glucose (sugar) in the blood. It decreases the amount of glucose patients absorb from food and the amount of glucose made by the liver. Metformin also increases the body's response to insulin, a natural substance that controls the amount of glucose in the blood. This trial may help researchers determine if metformin can stop changes in the mouth that are related to pre-cancer growths in the mouth.
Official Title
M4OC-Prevent 2.0: Phase IIb Trial of Metformin for Oral Cancer Prevention
Details
PRIMARY OBJECTIVE:
To determine the histological response to metformin hydrochloride (metformin) intervention in the target lesion.
SECONDARY OBJECTIVES:
Clinical response to metformin intervention in the target lesion. II. Effect of metformin on cell proliferation (Ki67) and its molecular targets (pS6 and nuclear YAP) in the target lesion.
III. Metformin effect on serum metabolic markers (C-peptide, glucose and HbA1c).
IV. Trough plasma metformin concentrations.
EXPLORATORY OBJECTIVES:
Expression of dysregulated molecular mechanisms in the target lesion, including, in order of priority, p53, PTEN, p16, EGFR, and pEGFR.
II. Immune cell infiltration and markers of inflammation in the target lesion. III. Analysis of genomic alterations in the target lesion and blood deoxyribonucleic acid (DNA).
IV. Microbiome in oral rinses.
OUTLINE: Patients are randomized to 1 of 2 arms.
ARM I: Patients receive extended release metformin hydrochloride orally (PO) once daily (QD) for 24 weeks in the absence of disease progression or unacceptable toxicity. Patients also undergo collection of blood and biopsy at baseline and week 24.
ARM II: Patients receive a placebo PO QD for 24 weeks in the absence of disease progression or unacceptable toxicity. Patients also undergo collection of blood and biopsy at baseline and week 24.
After completion of study treatment, patients are followed for up to 3 weeks.
Keywords
Erythroplakia, Oral Leukoplakia, Mouth Neoplasms, Leukoplakia, Erythroplasia, Metformin, Biopsy, Biospecimen Collection, Extended Release Metformin Hydrochloride, extended release metformin
Eligibility
You can join if…
Open to people ages 21 years and up
Participants with oral leukoplakia or erythroplakia with mild, moderate, or severe histologic dysplasia or hyperplasia at the high risk sites (e.g., floor of mouth, tongue). Lesions arising from the radiation field are excluded as study lesions.
Measurable disease - minimum lesion size of 8x3 mm before initial biopsy
Age >= 21 years. Adults 18-20 are not included as Canadian law prohibits purchase of cigarettes under the age of 21; investigators wish to keep criteria consistent among all trial sites. Also, smokers aged < 20 years would most likely not have oral leukoplakia
Current and former smokers (>= 5 packs in the lifetime)
Karnofsky performance scale >= 70%
Leukocytes >= 3,000/microliter
Absolute neutrophil count >= 1,000/microliter
Platelets >= 100,000/microliter
Total bilirubin =< 1.5 x institutional upper limit of normal (ULN)
Aspartate aminotransferase (AST) (serum glutamic-oxaloacetic transaminase [SGOT]) and alanine aminotransferase (ALT) (serum glutamate pyruvate transaminase [SGPT]) =< 1.5 x institutional ULN
Estimation glomerular filtration rate (eGFR) > 45 mL/min (eGFR calculated using the equation Chronic Kidney Disease Epidemiology Collaboration [CKD-EPI] creatinine)
Willing to use adequate contraception (barrier method, abstinence, subject or partner has had a vasectomy or partner is using effective birth control or is postmenopausal) for the duration of study participation because the effects of metformin on the developing human fetus are unknown even though it is not teratogenic in rats and rabbits at 2-6 times the maximum recommended human daily dose. Women of child-bearing potential and men must agree to use adequate contraception (hormonal or barrier method of birth control; abstinence) prior to study entry and for the duration of study participation. Should a woman become pregnant or suspect she is pregnant while participating in this study, she should inform her study physician immediately.
Human immunodeficiency virus (HIV)-infected patients on effective anti-retroviral therapy with undetectable viral load within 6 months are eligible for this trial
For patients with evidence of chronic hepatitis B virus (HBV) infection, the HBV viral load must be undetectable on suppressive therapy, if indicated
Patients with a history of hepatitis C virus (HCV) infection must have been treated and cured. For patients with HCV infection who are currently on treatment, they are eligible if they have an undetectable HCV viral load
Patients on chronic suppressive antiviral therapy for herpes simplex virus (HSV) are eligible
Ability to take oral medication
Ability to understand and the willingness to sign a written informed consent document in English or Spanish
You CAN'T join if...
Patients with diabetes who are being treated with insulin or an anti-diabetic medication
History of diabetic ketoacidosis
Participants may not be receiving any other investigational agents within past 3 months at screeining
History of allergic reactions attributed to compounds of similar chemical composition to metformin or prior use of metformin within the last year
Uncontrolled intercurrent illness including, but not limited to, ongoing or active infection, human immunodeficiency virus (HIV) positive, symptomatic congestive heart failure, unstable angina pectoris, cardiac arrhythmia, or psychiatric illness/social situations that would limit compliance with study requirements
Oral carcinoma in situ from the baseline biopsy
History of chronic alcohol use or abuse defined as any one of the following: a) average consumption of 3 or more alcohol containing beverages daily in the past 12 months; b) consumption of 7 or more alcoholic beverages within a 24 hour (hr) period in the past 12 months
Hemoglobin A1c (HbA1c) > 8%
Pregnancy or nursing women. Pregnant women are excluded from this study because the effects of metformin on the developing human fetus are unknown even though it is not teratogenic in rats and rabbits at 2-6 times the maximum recommended human daily dose. Because there is an unknown but potential risk for AEs in nursing infants secondary to treatment of the mother with metformin, breastfeeding should be discontinued
Acute or chronic liver disease, evidence of hepatitis (infectious or autoimmune), cirrhosis or portal hypertension
History of renal disease
Have received hormone therapy, chemotherapy, immunotherapy and/or radiation for any malignancy (excluding non-melanoma skin cancer and cancers confined to organs with removal as only treatment) within the past 18 months. History of prior curatively treated cancer, including oral cancer, is allowed as long as all primary and adjuvant treatment is completed >= 18 months prior to enrollment. Ongoing adjuvant hormonal treatment (e.g., for breast cancer) is allowed.
Current use of carbonic anhydrase inhibitors (e.g. topiramate, zonisamide, acetazolamide, or dichlorphenamide) or ranolazine
Locations
UC San Diego Medical Center - Hillcrest

not yet accepting patients




San Diego

California

92103

United States

University of Arizona Cancer Center-North Campus

accepting new patients




Tucson

Arizona

85719

United States
Lead Scientist
at UCSD
Scott M Lippman
Professor, Medicine, Vc-health Sciences-schools. Authored (or co-authored) 563 research publications
Details
Status

accepting new patients at some sites,
but this study is not currently recruiting here

Start Date

Completion Date

(estimated)

Sponsor

University of Arizona

ID

Phase

Phase 2 research study

Study Type

Interventional

Participants

Expecting 86 study participants

Last Updated