Summary
Eligibility

for people ages 18-70 (full criteria)

Dates

study started

estimated completion

Principal Investigator

by Omar Mesarwi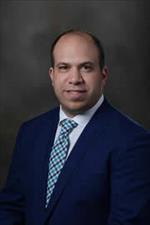 Description
Summary
Obstructive sleep apnea (OSA) is a highly prevalent disorder that is associated with both cardiovascular and metabolic dysfunction, such as hypertension, increased blood glucose levels and diabetes, obesity, and nonalcoholic fatty liver. While continuous positive airway pressure (CPAP), the best available OSA treatment, has been shown to improve blood pressure in OSA, it does not appear to improve metabolic consequences of OSA, and other therapies for OSA-induced dysmetabolism are needed. Animal models of time restricted eating (TRE) demonstrate an improvement in glucose and lipid metabolism, even in the absence of a reduction of caloric intake. Some human studies have shown an improvement in metabolic dysfunction with TRE, though further well-designed studies are needed. The effects of TRE on metabolic dysfunction in patients with OSA, a population with a high predisposition to metabolic disorder, has never been examined. In this study, we will conduct a randomized clinical trial to assess the feasibility and efficacy of 12 weeks of TRE, versus standard eating (SE), to improve glucose regulation and cardiovascular health of participants with OSA.
Official Title
The Time Restricted Eating in Sleep Apnea Study
Details
This study involves several visits:
Those participants who fulfill inclusion criteria and are not excluded by virtue of any of the exclusion criteria will be asked to come to the University of California San Diego for visit 1. At this visit, participants will fill out consent form, will have a fasting blood draw, will have vitals checked, will fill out a quality-of-life questionnaire (SF-36), will have a continuous glucose monitor (CGM) applied, and will be given an Actiwatch to wear during the baseline/screening period. Participants will also download the myCircadianClock (mCC) app, be provided a unique access code to log in, and be trained on how to use the mCC app to document food and beverages. Study coordinators will help participants download the app. This will be the beginning of the 2-week baseline/screening period.
1a. During the 2-week baseline/screening period, all participants will be asked to maintain their current lifestyle, and record all of their dietary intake (by taking photos and/or annotating all of the food/beverages they consume) with the mCC app. These data will be used to determine the participants' baseline eating window. Participants will also receive regular nudges from the mCC app (reminders and tips) and educational blogs. During baseline, participants will also continue to wear the CGM and Actiwatch. Participants are asked not to significantly change their diet (e.g., start a new diet program) at any point during the study.
At the end of the screening period, participants will go to ACTRI Visit 2. There, participants will have their CGM removed and will return their Actiwatch. Participants with an eating window of ≥12 h, have sufficient logging, and pass all inclusion/exclusion criteria will be randomized to SE or TRE for intervention. All participants will meet with a dietician for a 24-hour dietary recall, will receive instruction and written information on how to follow the intervention they were assigned and to what to expect throughout the study, and will schedule future visits when possible. The TRE group will be asked to limit their food intake to a consistent, self-selected, 10 hour period daily, during which they will consume all caloric intake. Water and medications will be allowed outside this window. Otherwise, these participants will be asked to continue their normal daily routine. The SE group will be asked to continue their routine as they were.
2a. During the 12 weeks of monitored/guided intervention, all participants will continue to log all of their food and beverages into the mCC app. Every two weeks they will have a phone call or video visit with a member of the research team. At these virtual visits, participants will discuss their experience with the study intervention, including any barriers to adherence or points of clarification.
At week 10 of the intervention period, participants will return for ACTRI Visit 3. At this visit, they will have a CGM applied and be provided an Actiwatch to wear for the following two weeks. They will also discuss their experience with the study. Finally, participants will be provided with a home sleep apnea test device, in order to determine OSA severity at the end of the study period.
At week 12 of the intervention period, participants will return for ACTRI visit 4. At this visit, participants will repeat all assays at baseline (fasting blood draw, vitals, questionnaires, 24-h dietary recall), have their CGM removed, and return the Actiwatch. They will also provide feedback on their experience in the study, and home sleep apnea test equipment will be collected and downloaded. If participants wish, study coordinators will help them delete the mCC app from their smartphones.
Keywords
Time Restricted Eating, Obstructive Sleep Apnea, hyperglycemia, intermittent fasting, sleep apnea, weight loss, hyperlipidemia, metabolic syndrome, Apnea, Sleep Apnea Syndromes
Eligibility
You can join if…
Open to people ages 18-70
Provision of signed and dated informed consent form;
Stated willingness to comply with all study procedures and availability for the duration of the study;
Be of appropriate age (18-70);
Own a smartphone (Apple iOS or Android OS);
Have a baseline eating period ≥12 hours/day and sufficient logging on the myCircadianClock app;
If participants are on cardiovascular medications (HMG CoA reductase inhibitors (statins), other lipid-modifying drugs, anti-hypertensives) no dose adjustments will be allowed during the study period;
Have untreated moderate to severe obstructive sleep apnea (OSA, apnea-hypopnea index ≥15 events/hr); and
Agree to adhere to Lifestyle Considerations (see section 5.3) throughout study duration]
You CAN'T join if...
Participants with type 1 or type 2 diabetes mellitus who are taking insulin or sulfonylureas, or any participant with a history of hypoglycemia unawareness
OSA with evidence of significant sleepiness, as defined by either a) Epworth Sleepiness Score ≥15, or b) motor vehicle accident due to excessive sleepiness within the past year
BMI >40 kg/m2
Uncontrolled hypertension
Active tobacco or illicit drug use
Pregnant or breastfeeding women
Currently enrolled in a weight-loss or weight-management program
Currently on a special or prescribed diet for other reasons (e.g., Celiac disease)
Currently taking any medication that is meant for weight loss, or has known effect on appetite suppression
History of eating disorder(s)
History of surgical intervention for weight management
Chronic kidney disease
Treatment for active inflammatory and/or rheumatologic disease and cancer
Unrevascularized cardiovascular disease
Liver cirrhosis and/or significant alterations in liver function
History of (a) thyroid disease requiring dose titration of thyroid replacement medication(s) within the past 3 months (i.e., hypothyroidism on a stable dose of thyroid replacement therapy is not an exclusion)
Shift workers with variable (e.g., occasionally nocturnal) hours
Traveling outside the US
History of HIV/AIDS
Uncontrolled psychiatric disorder
Other safety concern based on MD judgement
Lead Scientist
at UCSD
Omar Mesarwi
Assistant Clinical Professor, Medicine, Vc-health Sciences-schools. Authored (or co-authored) 24 research publications
Details
Status

not yet accepting patients

Start Date

Completion Date

(estimated)

Sponsor

University of California, San Diego

ID

Phase

Phase 1 research study

Study Type

Interventional

Participants

Expecting 80 study participants

Last Updated